A better way to build
As the primary UK distributor, Paragon Structures is focused on developing state of the art facilities, with a primary focus on sports and education.
Paragon Structures provide turnkey solutions from initial consultation through to handover. Our modern and highly advanced structures allow for rapid construction, total design flexibility and fundamental cost-effectiveness of almost any type of construction, but are highly applicable to sports centres, pools and facilities for schools.
Our partnership network includes the leading education architect in the UK, Cowan Architects, and with over 40 years management, planning and construction experience, the Paragon management team can take your project from vision to reality.

---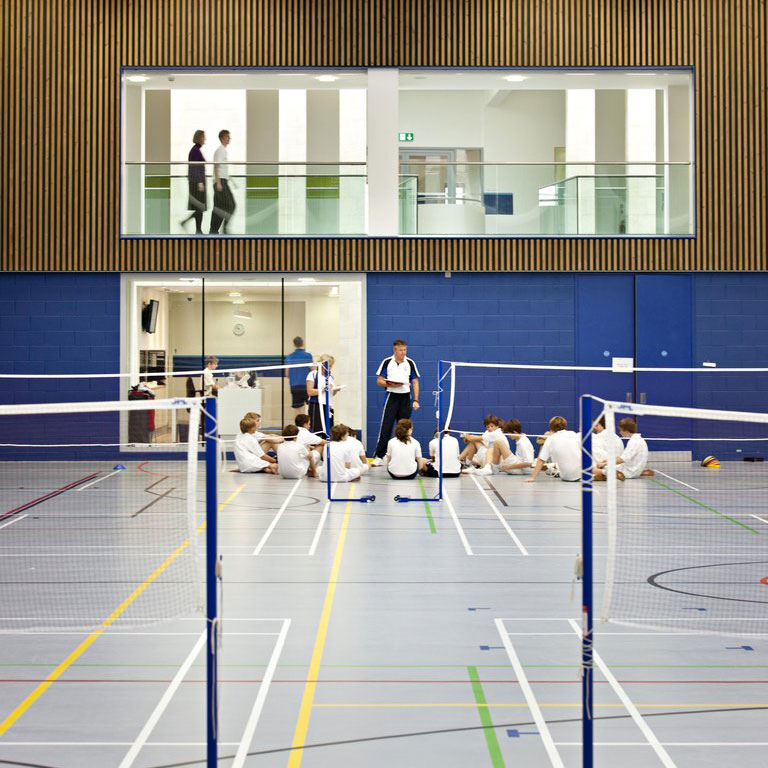 How it works
The Paragon Structures team came together in order to provide state of the art structures for a wide range of uses. We are a team who have selected leading partners in order to create incredible developments that can either greatly expand expectations due to significantly lower average constructions costs or save money compared with conventional construction methods.
Working closely with our partners we will be your single point of contact from inception to delivery. We recognise it is the little things that build the bigger picture and will work tirelessly to provide you with the highest quality structural solution to meet your needs and your budget.
We recognise that each build is unique and that is why, outside of our core partners, we have a complex supply chain of hand picked groups who are the best in their respective fields. Utilising Paragon, you not only get a single point of contact throughout the build, but the added benefit of a second to none group of suppliers.

---
The benefits
Feature
Paragon Solution
Pre-Engineered Metal Building
Conventional Construction
DESIGN TIME
10 days
2-3 months
6-8 months
CONSTRUCTION TIME
2-4 weeks
500-1500 sq ft per day
9-12 months
More than 12 months
INSULATION
8 or 9 inch Johns Manville Insulation
6-inch R20 wall squeezed to R14
6-inch R20 roof squeezed to R11
R20 wall
R20 roof
LIGHTING LEVELS
Reflection of the light off the white interior membrane reduces number of light fixtures required
Requires more lighting fixtures
Requires more lighting fixtures
MAINTENANCE SCHEDULE
Rust free aluminum substructure. Our patented tensioning system does not require any re-tensioning of panels for the life of the structure.
Standing seam metal roof prone to large thermal movements creating leaking and requires continuous maintenance, especially at penetrations
Regular maintenance is required
FLEXIBILITY TO RELOCATE
Yes
No
No
AIRTIGHT BUILDING ENVELOPE EFFICIENCY
Air Permeability almost 0, results in excellent energy performance
Poor airtightness
Moderate airtightness
ENERGY SAVING AND OPERATING COSTS
Up to 20% energy savings over pre-engineered metal buildings
Poor energy performance
Moderate energy performance
HIGH CEILING
Excellent clearspan views
Some limitations due to lower interior clear height
Some limitations due to lower interior clear height
I would highly recommend a Sprung building to anyone who is interested in constructing a facility that is 'out of the box.'
Pastor Olin McSherry, Redemption World Outreach Center