Paragon Structures works closely with a large number of significant partners. These include a whole host of businesses and a complex supply chain, which varies depending on the build being undertaken. We have focussed on our key partners in day-to-day operations, for all projects we undertake:

Sprung is our primary partner on every build. With over 120 years experience, over 12,000 buildings in 94 countries and 1,700 years combined experience within their worldwide staff, we have chosen an excellent partner. Sprung design and build all of our structures, ship to site and even supply the engineer who oversees construction to exact detail. We are delighted to work with such a first rate group.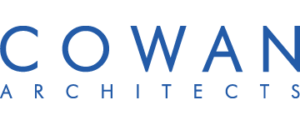 Cowan Architects an innovative, multi-disciplinary national architectural practice, with over 36 years' experience. We have collaborated with Cowan on a number of education, sports and swimming projects across the UK. Cowan Architects share our passion of delivering high quality, cost-effective and environmentally friendly building solutions.

Swim England partnering with England's national governing body for swimming, we have developed concept designs for a high quality, cost-effective and environmentally friendly swimming and activity centre that can be rapidly constructed with economic cost certainty through a pre-designed, off-site solution. The aim of our work with Swim England is to help replace the UK's ageing stock of swim facilities for the future generations of swimmers.