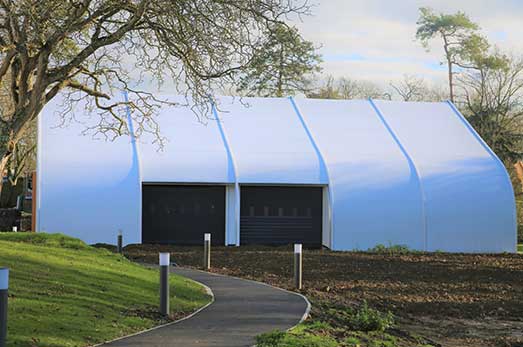 Client
Millfield Senior School
Challenge
Whilst Millfield Senior School had excellent outdoor facilities including a driving range, practice greens & golf course, the Director of Golf, Karen Nicholls, wanted to improve the school's indoor provision by creating a state-of-the-art indoor facility that would facilitate year round practice, for the schools expanding golf programme.
Solution
The John Graveney Golf Centre, named after Old Millfieldian John Graveney who had a long history with Millfield, is situated in close proximity to the other golfing facilities and can be used all year. Enhancing the already impressive facilities with the latest in technology, the new all year round facilities include two teaching bays with the opportunity to hit balls from the inside to outside. A further 6 practice bays, an 81 square meter Huxley putting green and the use of the GC Quad Ball Monitor, will enable players to have feedback on all shots, including putting. The new Golf Centre allows the golf programme to expand group sessions, as 16 pupils will be able to use the facilities at the same time.
Time Frame 
A 18.3m x 22.9m fully insulated structure was built with 4 weeks and the overall project completed in 4 months.
Results
Millfield Senior School have one of the best indoor golf training facilities in the world and it is enjoyed by Millfield pupils, county and international golfers. The Paragon Structure provides an incredible sporting environment due to the daylight panel, providing natural light and the energy efficient structure provides the perfect training temperature.
Karen Nicholls, Director of Golf added, "The new golf centre will take golf at Millfield to a new level. We already have great outdoor golf facilities on campus so having such a vast indoor area will further enhance these facilities and be fantastic for all golfers."
Specific Uses
Year Round Training Facility
6 practice bays
2 driving range roller shutter doors
81 square metre Huxley putting green
Track Man & GC Quad Ball Monitor Technology
The golf Centre can be rented out by local clubs, county & national age groups
Enhanced schools golf offering and scholarship programme
Changing and locker facilities.