Cleaner and Greener High-Performing Sports Buildings
19th May 2022
New building regulations came into force in England in June, with requirements for buildings to be more energy efficient. Our sports buildings are designed to exceed the new standards, making it easier to cut emissions and meet net zero targets.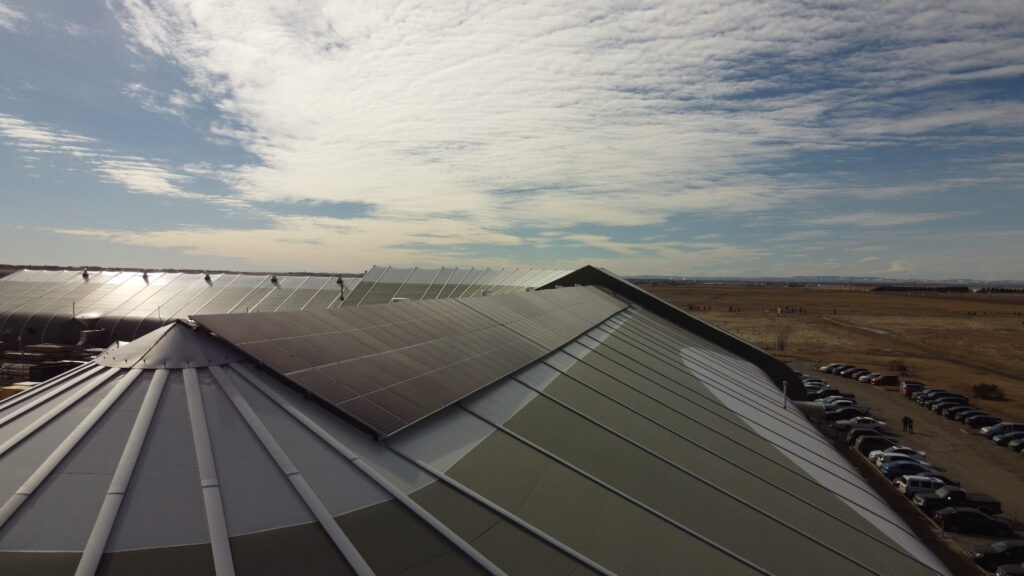 Heating and powering buildings currently makes up 40 per cent of the UK's total energy use. The new building regulations came into force in England on 15th June, which are designed to cut energy usage by making buildings more energy efficient.
If you're planning a new sports building, these changes will impact you and will result in higher build costs. But with a BREEAM rating of Excellent, our high performance structures are already designed to exceed the new building regulations. And here's how:
Superior insulation
The membrane design means the entire 300mm thickness of the building's walls and roof is filled with high specification fibreglass insulation. The insulation not only provides better climate control, it also absorbs sound and reverberation for great acoustics in your sports hall.
Airtight structures
In traditional buildings, air escapes in joins or cracks in the walls and roof. Steel buildings expand and contract as the temperature changes, which can also cause air loss and impact energy efficiency. By contrast, our premium structures are tensioned both inside and out. This creates a natural seal making the structure virtually airtight. In fact, our airtightness performance approaches Passivhaus levels – the gold standard of energy efficient design – helping you to save energy and cut carbon emissions.
Thermal performance
As large, open spaces with high ceilings, brick and steel sports halls can be extremely cold in the winter. This is because the roof and walls cool to the outside temperature overnight and a lot of energy is then required to heat the brick and steel back up the next day. Schools find themselves in a continual cycle of losing heat overnight, pumping in energy to warm up the building up during the day, then losing heat again overnight. Our building's insulated membrane design avoids this problem as it takes minimal energy to reach optimum temperature. In fact, this combined with our insulation and airtightness performance, means clients like Millfield School find they rarely have to heat their sports buildings at all.
Our roofs are also the perfect pitch for solar panels and by installing our specialist solar panel system, you can generate electricity and save more on your energy bills.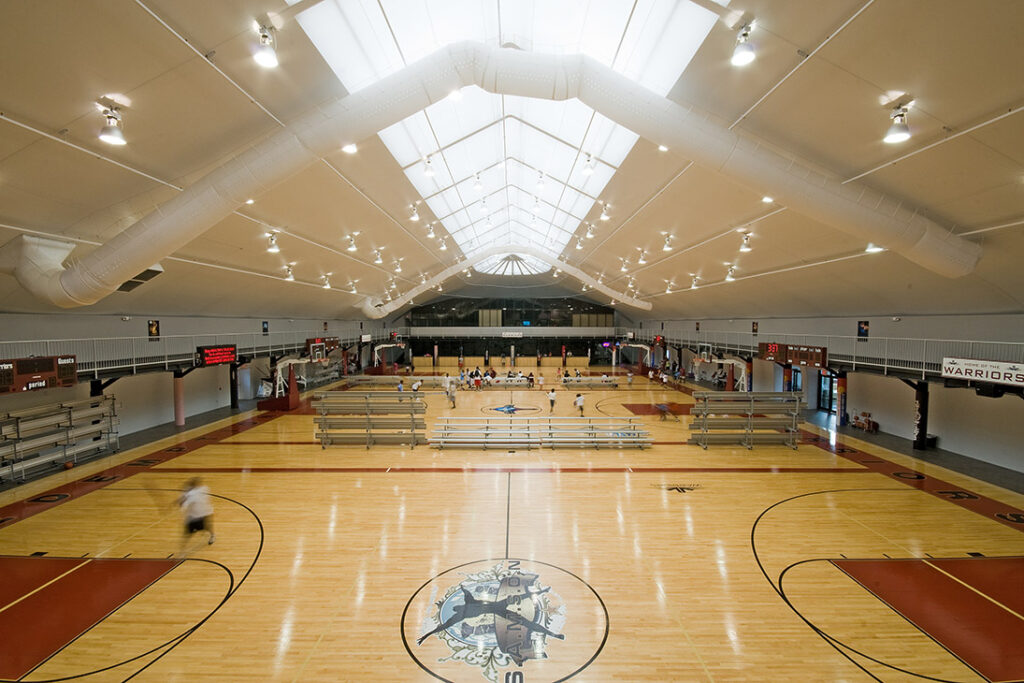 We all have to act to fight climate change. Improving the energy efficiency of your sports building will help slash carbon emissions and help deliver net zero contributing to a cleaner and greener future.