Director's Blog: Build back better – 3 considerations for sports facility construction
22nd July 2020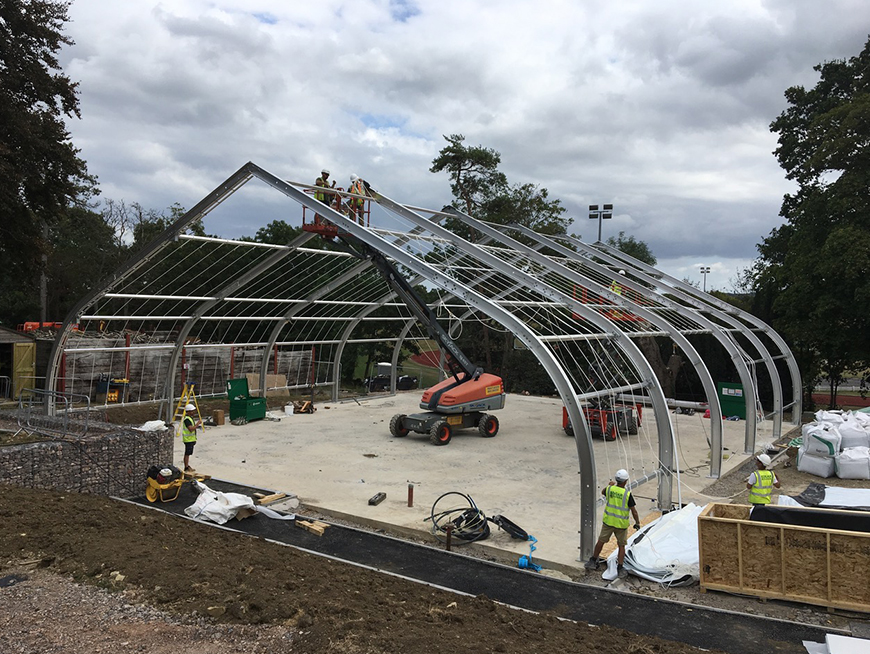 Joe Wicks did a great job getting kids moving through lockdown. But there's only so much one man can achieve.
Despite his best efforts, children's activity levels took a knock during lockdown. In fact, one in 10 were getting no physical activity at all. But that looks set to change.
As someone who spends his weekends cheering on his son from the touch line, I'm pleased to see sport and activity are firmly back on the agenda this September. The government has confirmed a 10-year school rebuilding plan (complete with £1 billion cash injection), an additional £560 million going towards school repairs, and the continuation of the £320 million PE grant for primaries. All of which, it hopes, will boost both the physical and mental health of our young people.
Sport for the whole community
When sport is seen as a priority in schools, it's not just the pupils who benefit – the whole community does, too.
Data from Sports England shows that 77% of all sports halls are found in schools, colleges and universities. Many share their sports facilities with the local community, so the more outstanding those facilities, the better for everyone.
3 key construction considerations
At Paragon Structures, we want everyone to get active, providing innovative and eco-friendly sports facilities for them to do so. The Sports and Play Construction Association, the UK trade association for the sports facility construction industry, suggests a number of ways schools can get a head start on their next sports facility project.
Here we highlight just three of those suggestions and show how Paragon's state-of-the-art tension fabric buildings can help educational establishments 'build back better'.
1. Set a realistic build programme
Building a sports facility using traditional methods could take a year or more to complete (not ideal when summer holidays are only six to eight weeks). You don't want to sacrifice quality, but the quicker a sports structure can be erected, the less disruptive it will be. The building technologies we use at Paragon Structures result in rapid build times and the structure's strength, performance and energy-efficiency are not compromised.
Take the 21x50m cricket centre we built at Millfield School. It took just under seven weeks to build the super structure and a further eight weeks to complete the internal fit-out. Construction of the super structure took place outside of term time meaning minimal disruption for the school and the interior fit-out was able to start much sooner than if it had been a traditional build.
2. Choose the right contractor
If a build is going to be successful, you need a competent team of experts on board. So before you make any decisions, do your research. Look at previous projects that contractors have completed and talk with previous clients if you can.
But managing all these different elements can be complicated and time consuming. At Paragon Structures, we offer our clients a one-stop shop solution, pulling together our team of leading industry professionals, from contractors and engineers to architects and developers. By coordinating the key players from one central point, we can ensure all projects are delivered on time, budget and to spec.
3. Get the right design based on who's using it
When it comes to building sports facilities, the world is your oyster. With so many technologies and designs to choose from, schools can tailor their structures to the finest of detail. At this stage in the process, it's important to think about not just how a sports facility will be used, but who'll be using it.
Now more than ever, the demand for sports facilities and a focus on healthy living is crucial in easing the strain on the NHS.
Paragon Structures was conceived from a desire to tackle child obesity and the ongoing health crisis which affects people of all ages, and we're constantly working to get more kids engaged in physical activity.
Getting our communities active has never been more important. So if you're looking to expand your school's sports offering, and help the local community at the same time, get in touch with the team at Paragon today.