New research shows golf has positive impact on children's behaviour
16th July 2020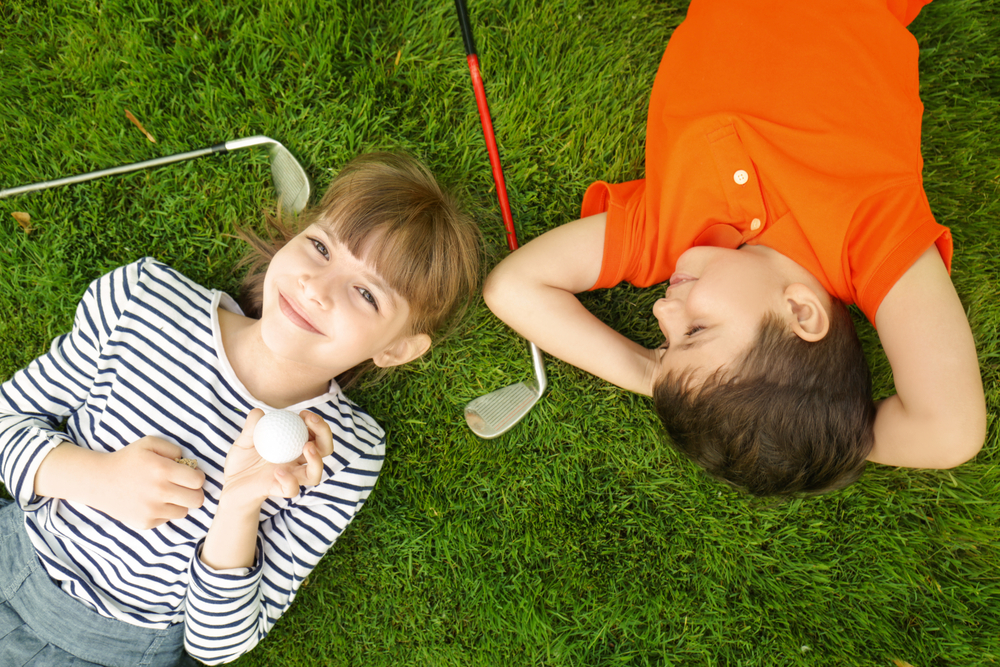 A round of golf can benefit a child's health, behaviour and wellbeing.
This is according to the Golf Collaboration Project – a joint research venture carried out by Carnoustie Golf Links and Abertay University in Scotland.
Children who took part in the project were assessed on their golf skills, physical activity and personal wellbeing. The results saw improvements in young people's wellbeing across the board, while improvements in physical activity were seen in three out of four tests.
Speaking about the findings, lecturer at Abertay University Dr Graeme Sorbie highlighted the positive impact golf can have on kids. He explained that the study showed, "children are not only enjoying playing golf but are improving their personal wellbeing and physical skills at the same time."
The benefits of exercise on young people's mental health was also the subject of a study by University College London and King's College London. According to the findings, teenagers who do light activity are less likely to become depressed.
It's already known that children's activity levels decrease as they move through their teenage years, and the number of teens with depression is increasing.
The study showed that more time spent doing light activity aged 12 to 16 can lead to lower depression rates by the time a young person is aged 18. Meanwhile, sitting still for long periods was linked with higher rates of depression.
Even small drops in depression scores seen in the study can have a big difference on the mental health of some young people.
With lockdown restrictions easing and facilities like golf clubs able to open again, there is renewed interest in the sport, especially for children. This has led to guidance about teaching golf to children in the wake of Covid-19 being issued by the junior golf charity, Golf Foundation.
The guidance, endorsed by the PGA, states that one coach can safely offer lessons to up to five children or a family of five. It also offers advice on how to maintain social distancing, set up activities, and disinfect equipment between uses.
Encouraging our children and young people to be more physically active is more important than ever – and so is having the right sporting facilities. Paragon specialises in the construction of state-of-the-art, tension fabric buildings, including golf centres, where young people can get active and improve their health and wellbeing – whether that's in a leisure or educational setting.
We recently constructed a golf centre at Millfield School in Somerset, which boasts teaching bays, practice bays and a putting green, in just four weeks.
To find out more about the project, contact the Paragon team today.