Sustainable solution for the national swimming pool crisis
1st November 2021
England is facing a pool crisis with quality facilities forecast to drop by 40 per cent by 2030. Enter Paragon Structures – Swim England's solution partner.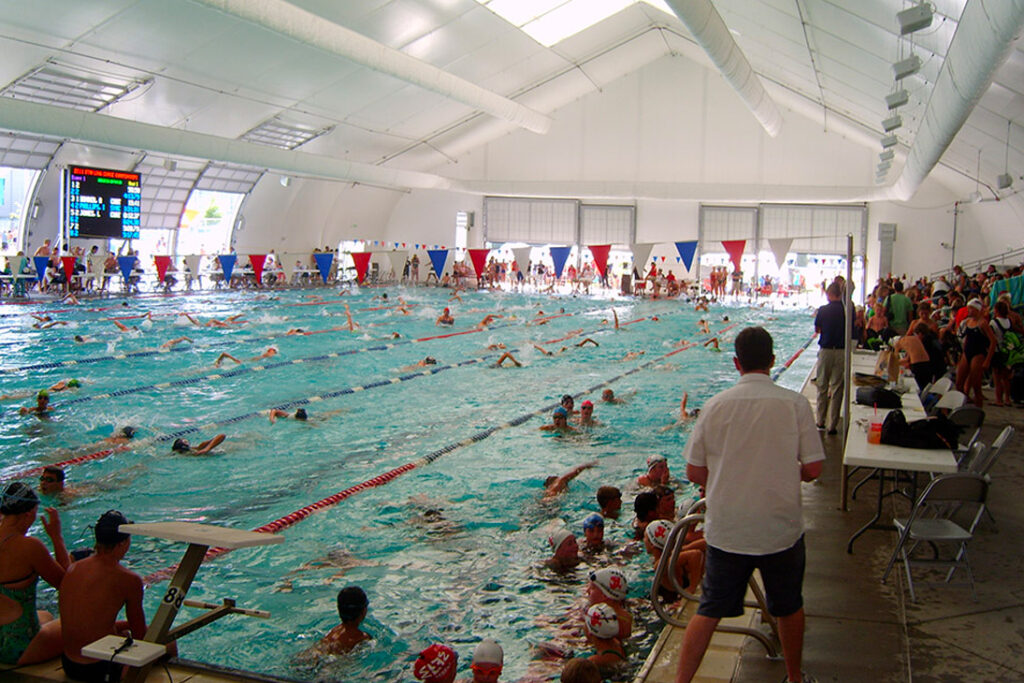 Paragon Structures has been named as a solution partner to England's swimming pool crisis in Swim England's new report which warns that almost 2,000 swimming pools could be lost by 2030.
England is facing a swimming pool crisis; the number of quality facilities could drop by 40 per cent by 2030, unless urgent steps are taken
Latest figures from the national governing body show that there will be a huge reduction in the amount of water space available by the end of the decade, which could threaten the future of aquatic sports.
Decade of decline
The looming shortage is based on pools which were constructed in the 1960s and 1970s and are coming to the end of their lifespan, while not enough new facilities are being built to replace them.
The report, A Decade of Decline: The Future of Swimming Pools in England, suggests that the issue has been exacerbated by the coronavirus pandemic, with 206 swimming pools already having closed.
In addition to calling for £1bn of government investment into public leisure facilities to develop the next generation of pools, both by building new pools and refurbishing existing stock, Swim England has recommended solutions to help mitigate the problem.
Paragon pool concept
We worked with Swim England to develop a concept design for a cost-effective and environmentally-friendly pool facility at a works cost estimate of £2,500 per sqm.
The high quality facility can be rapidly constructed at a works cost estimate of £2,500 per sqm through our pre-designed, off-site solution. Utilising the world's leading insulated tensioned membrane building from Sprung Structures minimises design and construction costs and significantly reduces the construction time, which in turn de-risks the project programme. This combined with leading pool technology provides unique design, construction and operating benefits, delivering a superior swimming environment at a significant lower cost. The Paragon pool concept could bring the construction cost of a pool facility build down to around £4m.
The facility would provide a fully accessible, naturally lit, 25 metre 6 lane pool, in addition to an open and light reception area, cafe and social space, changing village, activity spaces and poolside viewing. The Paragon team would deliver a full turnkey solution, from design through to handover of the finished swim facility. Learn more about the Paragon pool concept here
Swimming is one of the country's most popular activities and pools are a vital resource for clubs, casual swimmers, schools and families.
There's a huge opportunity for independent schools to open up their pools outside of the school day during evenings, weekends and school holidays to help plug the gap in swimming pool provision and meet the needs of the wider community.
Contact us to see how we can assist with your swimming pool
provision via our full turnkey solution.
01225 618188