Unleash the power of sport and activity
9th March 2021
Environmentally friendly, quick to build and up to 40 percent cheaper than conventional sports buildings; why wouldn't you choose a tensioned membrane building for your next sports project?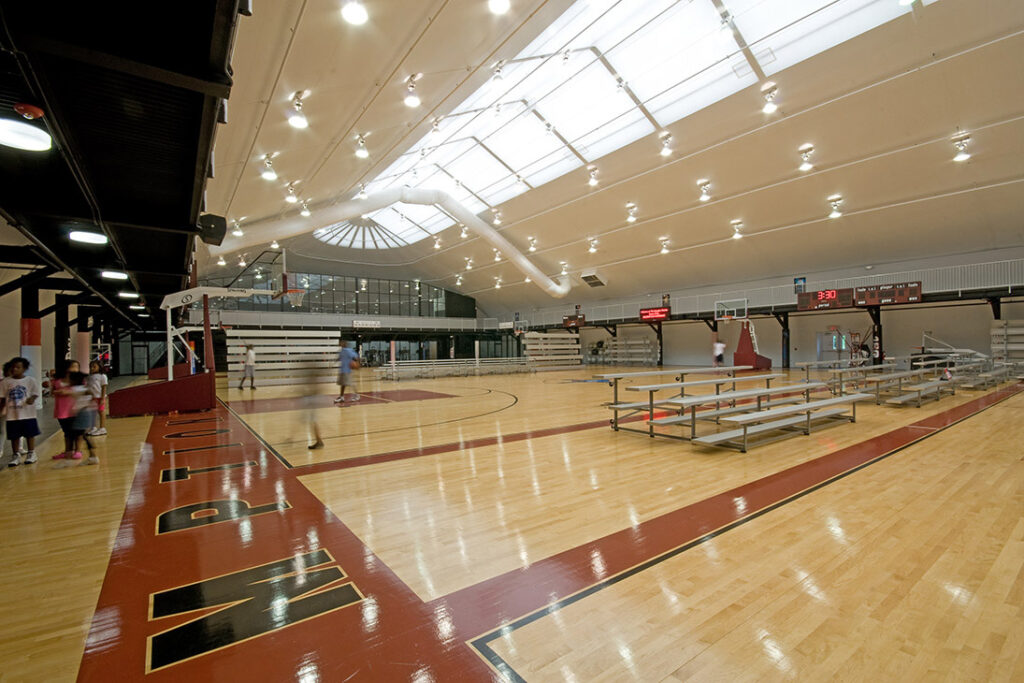 Engagement in sport and physical activity not only helps recruit and retain students and staff; it also contributes to increased academic attainment and greater graduate employability, according to research by British Universities & Colleges Sport (BUCS), the national governing body for higher education sport.
Now BUCS is calling for universities to re-look at their sport and physical activity offer as an essential part of their strategy, so they can unlock its value for all students and staff.
Rapid and cost-effective construction
Using patented technology, Paragon Structure's insulated tensioned membrane buildings provide a viable, cost-effective sports facility solution for universities.
Significantly quicker to construct than traditional sports buildings, a 1,000m2 insulated structure is typically erected in 35 days irrespective of weather conditions, massively reducing overall project build time, cost, disruption and risk.
These modern buildings are considerably more cost-effective too, with up to 40 per cent cheaper capital costs and fewer foundation costs, as they require minimal foundation substructures, subject to appropriate ground conditions.
Millfield's investment in two award-winning Paragon structures has put the leading independent school at the forefront of educational cricket and golf facilities.
"Paragon's sprung structure solution was unbeatable; we essentially ended up with two new buildings for the price of one traditionally-built, both delivered in just seven months from start to finish."

Says Head of Estates, Neil Chapillon
Energy efficient and environmentally friendly
Paragon's structures have a thick, uniform layer of insulation from the base of the walls to the apex of the roof. Combined with the airtightness of the membrane design, which is 10 times better than building regulations limits, they create a highly thermally-efficient building that significantly reduces running costs.
Entirely bespoke, the sports buildings are made with environmentally-friendly materials, including aluminium for the frame, which is 100% recyclable. The glass fibre insulation is formaldehyde free and contains a minimum of 25% recycled material, while the membrane materials can also be recycled.
The structures use low carbon footprint materials compared to steel or brick buildings, minimise waste to landfill due to reduced foundations and prefabrication, and result in low construction site traffic. They have also achieved a BREEAM rating of Excellent.
Suitable for all levels of sport
Paragon's long-lasting structures meet Sport England standards and offer a superior performance space for all sports and leisure activities, from cricket, football and swimming, to tennis, netball, rugby and basketball.
With vast clear-span interiors, generous roof heights and translucent daylight panels that flood the space with natural light, they provide the ideal playing environment for both training and competitions.
Lightweight and durable, the structures are built to withstand extreme weather conditions, including hurricanes, high winds and heavy snow. Anti-condensation technology means they are virtually condensation-free and they also benefit from excellent air quality for a comfortable playing experience at the optimal indoor temperature, all year long. They are also flame retardant and comply with all British building standards and safety regulations.
With a 25-year, pro-rata guarantee on exterior membranes and a military-grade aluminium substructure that is guaranteed rust-proof for 50 years, Paragon's versatile sports structures are designed to perform for decades.