Up your game
1st May 2021
Environmentally-friendly, cost-effective and quick to build, tensioned membrane buildings from Paragon Structures are the ideal solution for schools, colleges and universities looking to upgrade their sports facilities.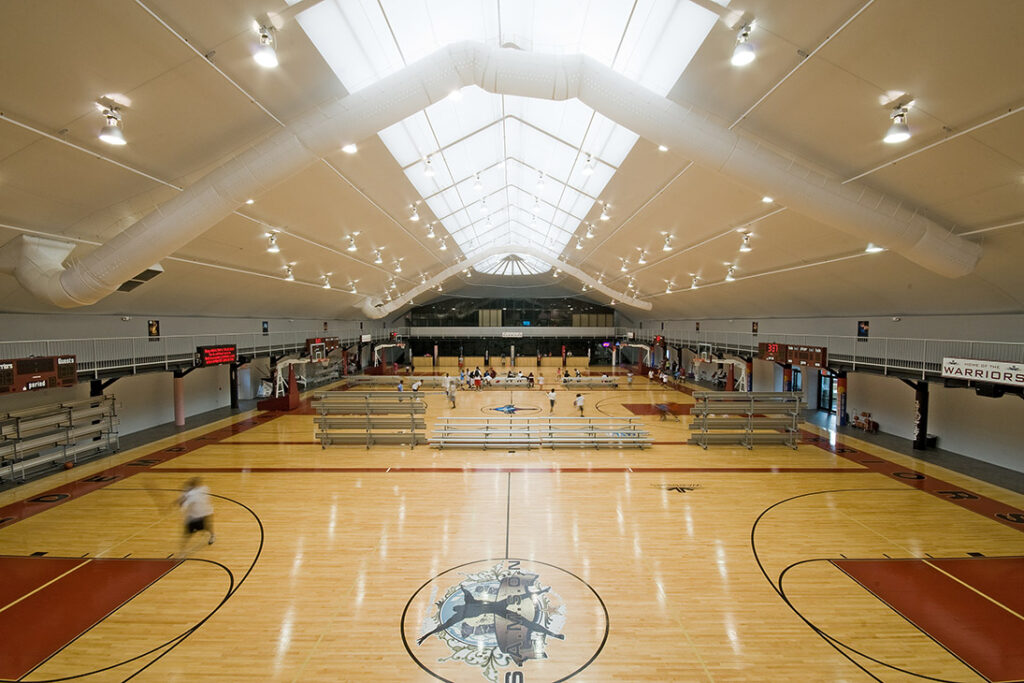 Q. What is a tensioned membrane building?
Our high performance buildings are lightweight structures comprising a military-grade aluminium frame and a tensioned fabric membrane – the longest-lasting fabric of its type in the world. Using patented technology and following years of extensive research and development, our structures meet the needs of all sports, from tennis, cricket and swimming to netball, basketball and rugby.
Q. How long do they last?
Our insulated sports buildings are designed to perform for decades. Fully bespoke, they come with a 25-year, pro-rata guarantee on the exterior membrane, while the aluminium substructure is guaranteed rust-proof for 50 years.
Q. How do costs compare to traditional sports buildings?
Capital costs are up to 40 per cent cheaper and there are fewer foundation costs – our sports facilities require minimal foundation substructures, subject to appropriate ground conditions. Airtight and insulated, they are more cost-effective to operate too.
Q. How long do they take to build?
Quicker to construct than traditional sports buildings, a 1,000m2 insulated structure is typically erected in 35 days irrespective of weather conditions, significantly reducing project build time, cost, disruption and risk. Our two award-winning sports buildings for Millfield School completed in just seven months.
Q. How environmentally-friendly are they?
Our sports buildings have achieved a BREEAM rating of Excellent. They use low carbon footprint materials compared to steel or brick buildings, including the aluminium frame, which is 100% recyclable. The glass fibre insulation is formaldehyde free and contains a minimum of 25% recycled material, while the membrane materials can also be recycled. Prefabrication and reduced foundations minimise waste to landfill and also mean low construction site traffic. Superior insulation combines with the airtightness of the membrane design, which is 10 times better than building regulations limits, to ensure a highly thermally efficient building.
Q. How robust are they?
The structures are built to withstand extreme weather conditions, including hurricane strength winds and heavy snow loads. They are also flame retardant and comply with all British building standards and safety regulations.
Q. What is the playing performance like?
Incredible. Meeting Sport England standards, the buildings feature vast clear-span interiors, generous roof heights and translucent daylight panels that flood the space with natural light to provide the ideal playing environment for both training and competitions. The superior insulation ensures a comfortable year-round environment with no condensation.
Q. Are they fully bespoke?
The buildings can be customised with a wide variety of exterior wall options, colours and graphics. We provide a full turnkey solution. Working with you throughout the process, our experienced team provides a full design specification and quality assurance to tailor the facility to your needs.